Ransomware protection: For The #1 Malware Threat to SMBs
Ransomeware Protection – You may have read recently about the serious data security breach suffered by foreign exchange company Travelex. The company has been the victim of a major ransomware attack, whereby attackers are reportedly demanding a seven-figure sum to decrypt critical computer files. Keep reading to learn about the malware attack and our disaster recovery in Manchester.
Travelex, which has operations in 70 countries, has faced major disruption since New Year's Eve after criminal hackers penetrated its computer networks. Their systems have been taken offline and staff are using 'pen and paper' processes to continue to trade.
Reportedly, the ransomware criminals are demanding payment to supply Travelex with decryption tools that will allow it to recover the contents of files across its computer network that have been encrypted by the virus.
The Travelex experience is far from an isolated case with 85% of Managed Service Providers reporting malware attacks on their Small and Medium Sized Business customers in the last two years (according to a recent survey by the global Business Continuity specialists Datto).
While security experts are suggesting that the cause of the Travelex breach could be a vulnerability in their VPN servers, the sophistication and variety of malicious attacks on IT systems are only increasing – see Figure 2.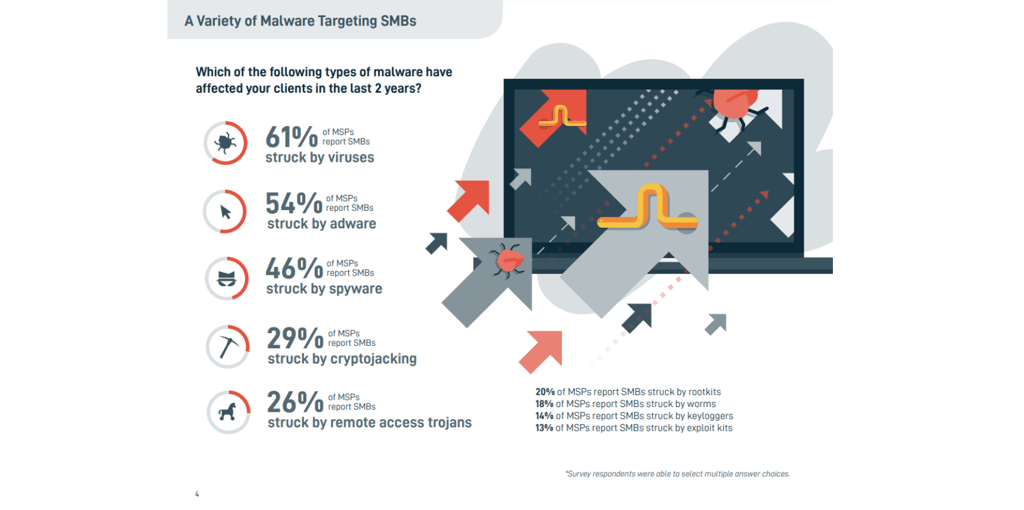 Figure 2
These types of IT security breaches are likely to have major financial, reputational and legal consequences for the victim companies, but there are steps that you can take to minimise the risks to your business.
Key to this are Cybersecurity and Business Continuity plans. Here at Novem we are proud to provide disaster recovery in Manchester. We work with clients to implement a Cybersecurity plan that includes controlling physical access to your hardware as well as protecting against harm that may come via unsolicited network access, malicious data and code injection from external and internal threat sources. For Business Continuity, we assess your current IT Systems, storage and backup strategy, and agree your priorities for service recovery. Novem's consultancy, infrastructure design and delivery teams will work with you to implement the agreed solutions and post-launch offer a fully monitored and managed service with auditable verification and, if required, hosted regular live recovery scenarios.
To discuss how Novem can help protect your business and learn more about our disaster recovery in Manchester, please email us at info@novem-it.co.uk, call 0800 046 9957, or fill in our Contact Form and we will be pleased to contact you.
And you can Download the Datto Global Ransomware Report 2019 HERE.