Working during the pandemic has forced many organisations to work remotely. Our usual routines have been significantly altered, which has been an adjustment for many used to working in an office environment. Therefore, using a platform to make this adjustment easier and help businesses continue growing within the current climate is essential.
Cloud computing can help businesses improve operations, collaboration, increase productivity and security while remaining cost-efficient. During the COVID-19 pandemic it has also enabled employees to work while sheltering in the comfort of their own homes. In this blog we explore how cloud computing is not only a suitable solution to solving those home working challenges but how it can also improve business performance, scalability and operating efficiencies in the long run.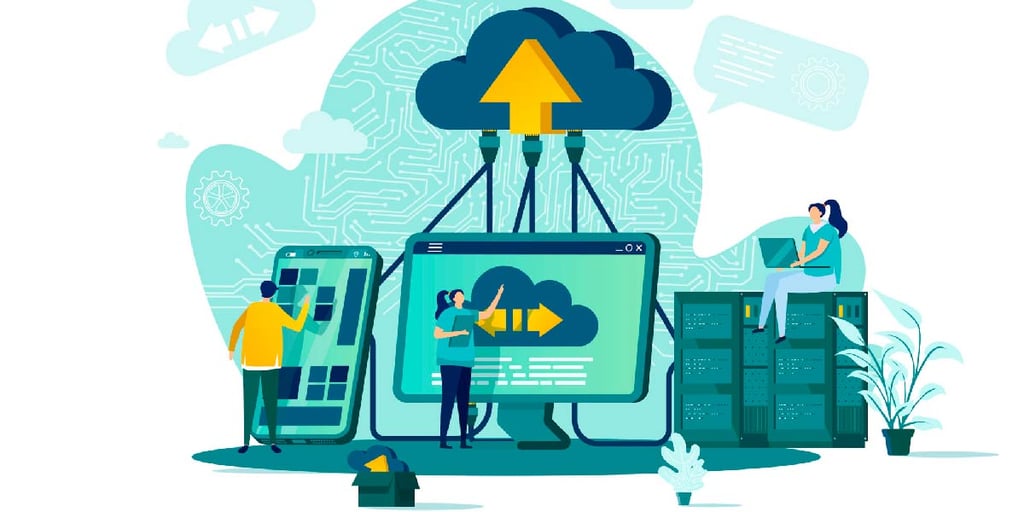 Here are 5 ways cloud computing can help remote working
1. Accessibility
Cloud computing enables remote working to be a far easier task. With multiple technology applications hosted on the cloud, your team's accessibility to files and documents has never been easier to access.
Cloud services allow your employees 24/7 access to information they need to carry out their job. With cloud computing, you can control what files and data can and cannot be accessed, increasing your cloud's security. Additionally, you can also access this information from any location and any device; all you need is a login and internet connection. This opens up the door to many possibilities, enabling your team to work productively from anywhere in the world.
2. Security Purposes
Cloud computing may cause business owners to worry about security, especially with remote working; however, the cloud has been designed with smart processes to ensure your network is kept secure. This is done through a shared responsibility model, which provides guaranteed safety over the cloud and allows the user to implement their own safety measures.
Typical measures that can be put in place with cloud commuting are user-specific passwords, encryption of files, limited accessibility, multi-factor authentication, and much more. You won't need to worry about the safety of your client's data and your own in the cloud.
3. Cost-efficient
Sticking to on-premises servers can become costly; with upfront expenses, updates, and maintenance costs, this can quickly add up. By adopting cloud technology, there are specific areas that can help to reduce the costs of operating your IT.
Firstly, there are no upfront costs with the cloud, just a fixed term monthly fee, so you know exactly what to budget for each month. Secondly, you only need to pay for the storage capacity and tools that you and your business require, so you aren't wasting money on unnecessary services. This means that you can scale your cloud alongside your business; as you grow, so does your cloud solution.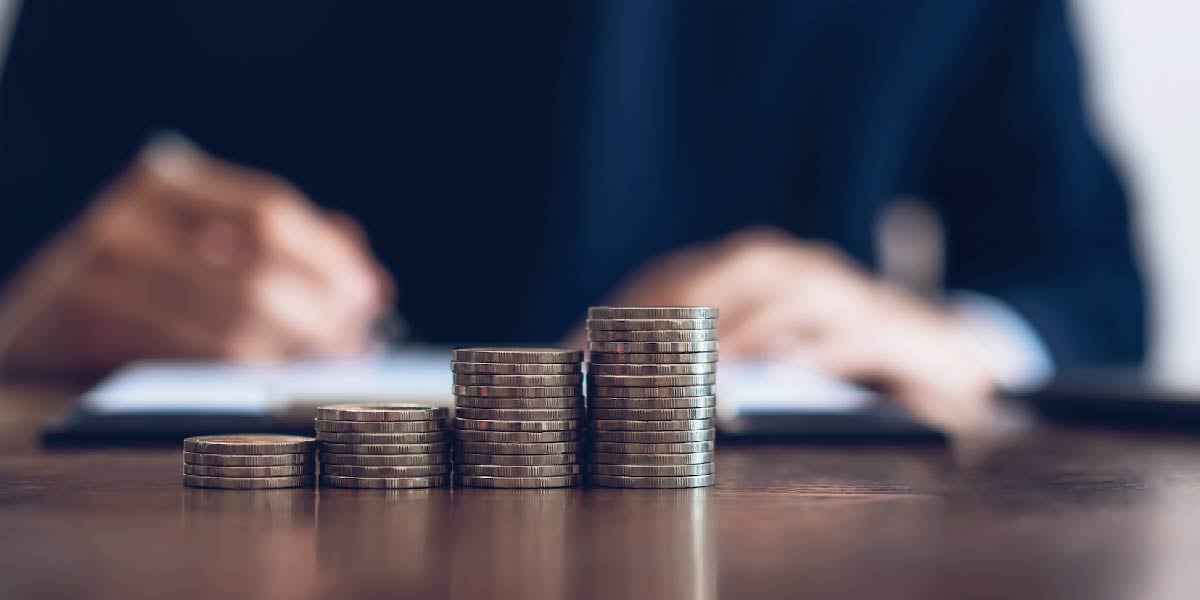 4. Productivity
Increasing company productivity can be done with ease through cloud computing. Remote working no longer is a challenge with instantaneous access to all the documents and applications your team needs to carry out their day efficiently. With applications such as OneDrive and SharePoint, you can edit documents in real-time and work on projects simultaneously. Your Office 365 network will enable your team to work productively throughout the day.
Find out more about how Microsoft 365 can help your remote business.
5. Collaboration
Remote working may have caused damage to team collaboration, but luckily there are remedies to this challenge. Microsoft Teams enables your team to video chat, instant message, and communicate immediately and share files and projects stored in both OneDrive and SharePoint, making teamwork easier than ever.
Microsoft offers a broad platform of cloud-based tools, making remote working more achievable during the pandemic and keeping team collaboration as effective as possible.
How to get started with the Cloud
Therefore, to maintain proactive remote working, implementing a cloud solution as your working environment will help your business thrive. Cloud solutions can address your current challenge of remote working, remaining productive, and reducing costs. Not only this, but it'll also set you up for the future. With the cloud's ability to scale to your requirements, it can ensure that your business is future-proof and ready for a successful future.
We at Novem IT have extensive experience delivering cloud migrations as well as looking after them. Migrating doesn't have to be a daunting process; at Novem IT, we will help you along the way to make the process as simple and stress-free as possible.
Staying ahead of the curve is essential, and cloud computing is the first step for any organisation to take.
Find out more about our cloud computing solutions.
Cloud Computing with Novem IT